Soin Medical Center
3535 Pentagon Blvd • Suite 308 • Beavercreek, OH 45431
United States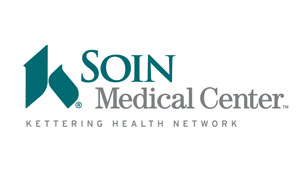 Our newest hospital, the Indu and Raj Soin Medical Center, opened its doors in 2012. Conveniently located off I-675 and Route 35 in Beavercreek, Ohio, we serve Greene, western Clark, eastern Montgomery and Miami counties.
Our serene, hotel-style environment is specifically designed to promote peace and healing. Services include emergency care, stroke care, heart, surgery and radiology. We invite you to come tour our maternity center.
The innovative GetWellNetwork provides a new level of service to our guests. Interactive TVs, found in each patient room at Soin, let patients watch TV and movies, surf the Internet, play games and access a complete library of health information. Patients can even shop at the gift shop and fill prescriptions through their TV.